SLAMERP Chairman and Managing Director of Global Rubber Industries (Pvt) Ltd. (GRI), Mr. Prabhash Subasinghe spoke at the International Rubber Study
Group, Industry Panel in Singapore on the 20 th March 2019.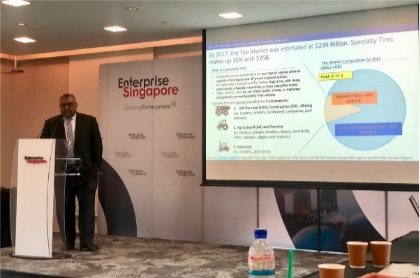 SLAMERP is an association created in 1985, to represent the manufacturers and exporters of rubber products in Sri Lanka. With the mission of being the face of the industry to the government, SLAMERP advocates on policy matters and in providing unwavering representation of the rubber industry at local and international forums.
Imparting insight on an overview of the Speciality Tire Market, Mr. Subasinghe addressed the segment by categories and regions, he brought focus to an evaluation on the key players of the industry and their regional presence. Mr. Subasinghe furthermore shared his knowledge on the latest market trends and developments. The global market of specialty tires, valued at US$20 billion, includes industries that have significant stakeholder influence in the global economic climate, these comprise the agricultural, mining, forestry, industrial and off-road tires and aviation industries. "Therefore, the demand for high performance, reliable and technologically advanced speciality tires are increasing in todays' fast paced circular economy.", Mr. Subasinghe stated. "This offers a new frontier of possibility for us to take definitive action to augment our vision and increase the economic prosperity of the industry by becoming a global force in the years to come.", he went on to state.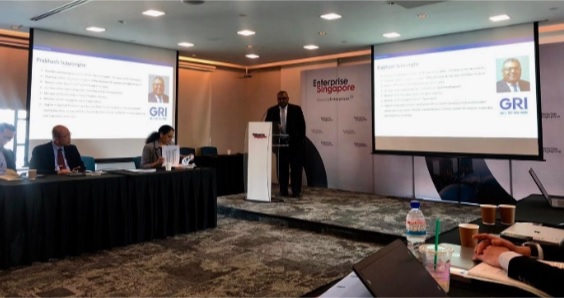 Upholding key leadership positions in several industry related organizations, Mr. Subasinghe is the Chairman of the Sri Lanka Association of Manufacturers & Exporters of Rubber Products (SLAMERP), Director of the Export Development Board of Sri Lanka, Co-Chair of the National Agenda Committee on Export Development, Member of YPO (Young Presidents Organization) and Member of SRI (Sri Lanka Society of Rubber Industry).